With the introduction of new community features, WhatsApp groups can now be consolidated under one umbrella.
Rolling out starting today, it's designed so that updates can be sent to everyone in all groups at once, while still allowing for smaller discussions within individual groups.
Think of it like Russia's WhatsApp group stacking doll, which parent company Meta says is designed for neighborhood communities, workplaces and parents in the same school.
Once in, you can jump between groups (and probably end up muting most groups).
Community admins will get more powers, such as the ability to send announcement messages to absolutely everyone in all subgroups.
The same end-to-end encryption used in existing chats and groups still applies, so no one outside will see those outdated memes you send to teens.
Meta boss Mark Zuckerberg promised that the update just "makes the team better."
How do you build a community?
You should see a new community tab in WhatsApp – it's at the top of chats on Android, or at the bottom if you're using an iPhone.
From there, you can create a new community from scratch or from a selection of existing groups.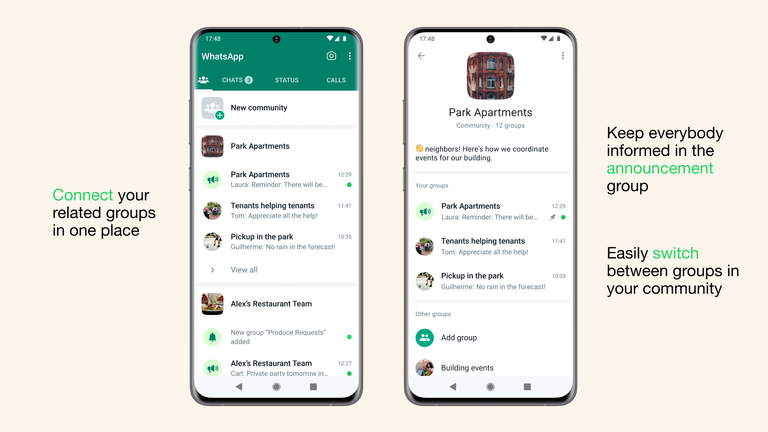 But wait, there's more…
Starting today, new features will also be added to existing groups.
Chief among them are opinion polls, which may help your friends finally decide what to watch in theaters this weekend.
Video calls have also been expanded to a maximum of 32 people.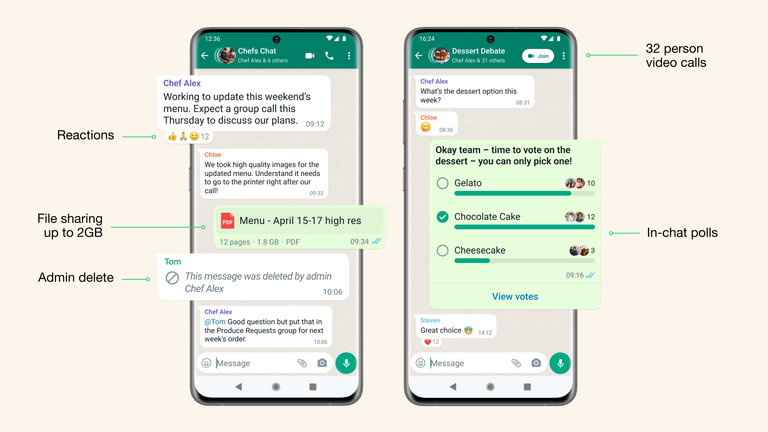 Both of these new additions will be available in standard WhatsApp groups, as well as any groups that belong to the larger community.
Meta says there will be more updates in the coming months.