This Christmas, the bounty bar in the celebratory tub may be harder to find.
Mars Wrigley made a controversial decision to take them out of some bathtubs in a trial after finding that 39% of consumers want coconut-flavored snacks to be permanently banned.
Until December 18, customers at select Tesco Christmas Market sites will be able to swap in-store-bought tubs for the new "no bounty" alternatives that day.
The limited edition tub will include extra Mars, Snickers, Milky Way, Galaxy and Maltesers candies to make up for the missing Bounty bar.
Mars Wrigley said its own study of 2,000 Britons aged 18 to 65 showed 18 per cent would be annoyed to find only bounty sticks left in the bathtub, while 58 per cent thought it would lead to family squabbles.
While 39% wanted the bar to disappear forever, 22% disliked all the options in the Bounty tub the least.
About 28% believe coconut has no place in chocolate bars at all.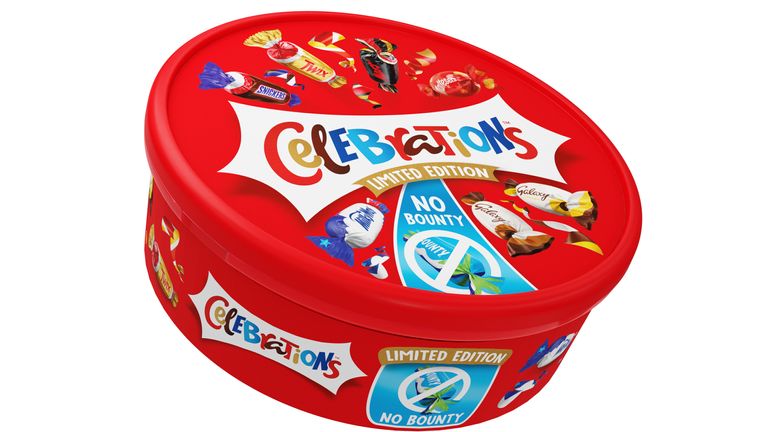 more mature palette
However, Mars Wrigley said it wasn't ready to make a final decision after 18% named Bounty as their favourite.
Polls show it's popular among more established palettes, with 38% of people over 55 choosing it as their bar of choice.
It follows last year's bounty return program, in which bounty haters were able to return their unwanted chocolates over Christmas and exchange them for Maltesers.
Celebrations senior brand manager Emily Owen said: "You don't know what you've got until it's gone. For those loyal – and secret – bounty lovers out there, there's still a chance for them to return after the trial."
The trial is running at 40 locations in the Tesco Christmas Market.