Rival states are using organized crime gangs to carry out illegal activities in the UK, the head of the UK's National Crime Agency (NCA) has warned.
Director-General Graeme Bigge highlighted "emerging links between serious organized crime and hostile states" in a speech outlining the agency's annual assessment of the crime threat in the UK.
Speaking at Westminster, he said: "North Korea has been using cybercrime to steal money for some time, and more recently cryptocurrencies.
"The Russian state has long tolerated and occasionally cracked down on cybercriminal organizations on its soil and has links to its oligarchs and their enablers.
"In the last year, we've seen hostile countries start using organized crime groups – not always of the same nationality – as proxies.
"We, along with our colleagues in MI5 and Counter Terrorism Policing, are monitoring this development closely."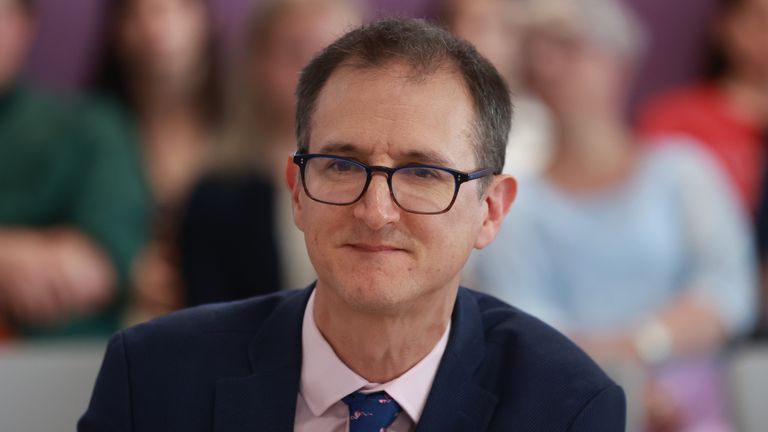 Mr Bigge said the UK's largest criminal group was those who posed a sexual threat to children, estimated to number between 680,000 and 830,000 people, around 10 times the prison population.
He said the presence of images of abuse online can have a radicalizing effect by normalizing pedophile behaviour, while viewing images (whether real or AI-generated) can increase the risk that someone will go on to abuse children.
Around 59,000 people in the UK are involved in serious organized crime, crime generates around £12bn a year and around £100bn of dirty money from around the world is laundered through the UK.
Key threats facing the UK:
• Criminals exploit migrants traveling by boat to the UK.Mr Bigge said criminal gangs were using "larger, more vulnerable single-use vessels" and loading more people on each
• Illegal drug use fuels a range of other crimes, including violence, theft, gun use and modern slavery. Nearly 120 tonnes of cocaine and 40 tonnes of heroin are consumed in the UK each year, with NCA analysis of wastewater showing a 25% increase in cocaine use in some areas.Agency wants to block use of synthetic opioids like fentanyl in U.S.
• Online fraud accounts for more than 40 percent of crime. Mr Biggar said 75 per cent of fraud originated partially or fully overseas, and generative AI was making fraud more believable by using deepfake videos and ChatGPT to craft more engaging phishing emails.He also said that developments such as end-to-end encryption are making the agency's job more difficult
Mr Biggar said: "Law enforcement, including the NCA, needs to do more to stay ahead of new technology – it requires collective vision and continued investment.
"Secondly, we need tech companies to form more effective strategic partnerships.
"It's a responsible act of designing public safety into their products along with privacy so that we can all benefit from the technology, not suffer its consequences."