Vermont Department of Agriculture, Food and Marketing There is a new local food pricing dashboard. The agency, in partnership with the U.S. Department of Agriculture's Agricultural Marketing Service, has collected years of data on vegetable, meat and egg pricing at farmers' markets across the state. This dashboard provides interactive visuals to see how prices have changed from 2019 to the present.
Weekly data for the market reporting season (June-October) is updated to reflect recent price movements. Some market items have more data than others, depending on their popularity and frequency in the Vermont market.
Dashboards should help farmers, retail stores, organizations, and the public to compare prices, develop competitive pricing, evaluate insurance rates and the business value of loans, and allow consumers to make informed choices. You can find the dashboard on our website!
If you have any questions about pricing in Vermont, the tools themselves, or farmers markets, please contact Drew Watson, an agricultural development specialist, at andrew.watson@vermont.gov.
Pre-applications open for Work Land Primary Producer Impact Grant
Are you a farmer, sugar producer or lumberjack looking for funding to support your business?
Applications for the Working Lands Enterprise Initiative ARPA Funded Primary Producer Grant are now open! The purpose of this grant is to support primary producers as they continue to recover from the impact of the COVID-19 pandemic.
Producers of major agricultural and forestry products can apply for $50,000 to $250,000. This grant opportunity is possible thanks to federal ARPA funds appropriated by the Legislature to the Working Land Enterprise Initiative. We will award $1,000,000 and $1 million this year (FY23) and next year (FY24).
Application Deadline: December 16
USDA Dairy Margin Coverage and State Reimbursement Program
USDA announced the signing of the 2023 Dairy Margin Coverage Program. Deadline is December 9th. All interested dairy farmers should contact the USDA Farm Service Agency (FSA) office in their county as soon as possible.
The Vermont Legislature also approved $2,600,000 to repay Vermont dairy farmers who participated in DMC in 2022 and 2023. An estimated $1,100,000 will be used to repay Tier I premiums in calendar year 2023.
The USDA Dairy Margin Coverage website decision tool has also updated the 2023 planned payment forecast.
Application Deadline: December 9
Sign up for Land Management and Land Lease Events
The USDA Natural Resources Conservation Service and the Vermont Department of Environmental Conservation have announced the signing of land management and land lease activities funded through the Regional Conservation Partnership Program.
$3.75 million is available to work with landowners interested in evaluating their land for participation in the program. The program represents an opportunity to implement conservation practices through voluntary conservation contracts.
Eligible agricultural and forest producers should use their local USDA service center to complete a program application.
Application Deadline: January 13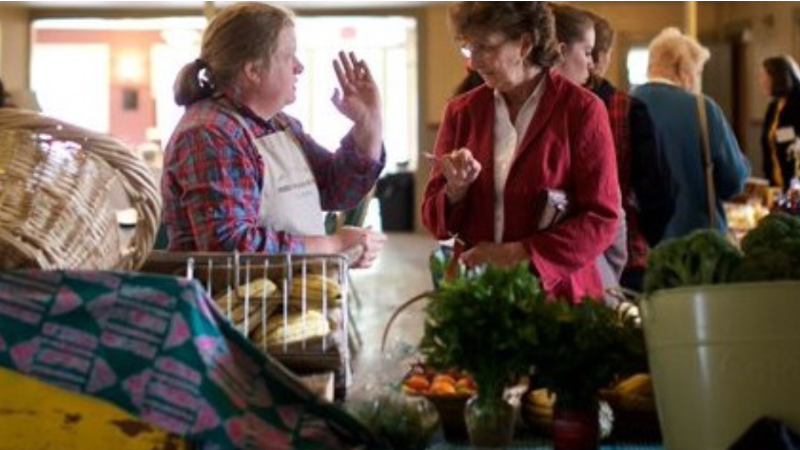 create your ideal
Customer Profile Blog
It may seem counterintuitive, but identifying a niche and narrowing down your target audience can help you attract and engage more customers and keep them around longer.
Humans are exposed to massive amounts of information and advertisements every day. If you want to stand out, you need to speak directly to your clients' personal values, challenges and goals.
Learn how to build the ideal customer profile in this week's Marketing and Agritourism Blog!
View full blog
Copyright © 2022, all rights reserved.
Vermont Department of Agriculture, Food and Marketing
116 State Street Montpellier, VT 05620
https://agriculture.vermont.gov