Two fishermen battled sharks after their boat sank off the Louisiana coast, while a third fisherman swam for help.
Swimmer Phong Le told ABC News that he managed to find a cell phone signal and sent a Google map before the battery died.
Three people were rescued after being trapped in shark-infested waters for 28 hours.
Fishing boat crew rescued after shark attack

Luan Nguyen said he and his friend had been in the water since around 10am on Saturday, predators showed up on sunday morning. He said something about the front of the life jacket.
"I hit him in the face. I think that's where I grabbed… these wounds on my hands. I poked him in the eye with both of my thumbs and he took off," He says.
The third person was identified as Sun Ruan.
When the group's 24-foot-long (7.3-meter) ship sank, they had no radios in an area without phone service.
"We sent a distress signal to the coastguard over VHF radio to let them know we were in the water," Mr Le told the ABC. "Not even seconds after that, the boat was almost halfway in the water."
Mr Nguyen said they tied together two coolers as makeshift floats, one containing water and fruit.
Le said he swam for help on Sunday, and after swimming for a few miles, he spotted a signal on his phone and texted his Google Maps location to a friend.
"I saw him trying to get back to me. The call was cut – my battery was dead," Mr Le said.
New Orleans district rescue coordinator Lt. Col. Kevin Keefe said a fisherman's wife reported them missing around 10 p.m. Saturday.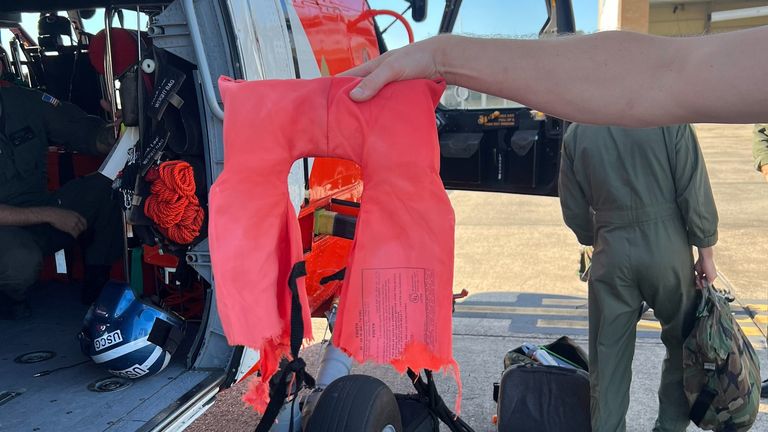 The woman, unaware of the launch site, said it took about 3.5 hours to find their vehicle in Venice, near the southeastern tip of Louisiana, so when dawn broke, crews knew the best areas to search.
Before the Google Maps screenshots appeared, Coast Guard ships, planes and helicopters had spent hours searching an area larger than Rhode Island with no results.
Mr Keefe said using the coast contours, the command centre was able to figure out its location.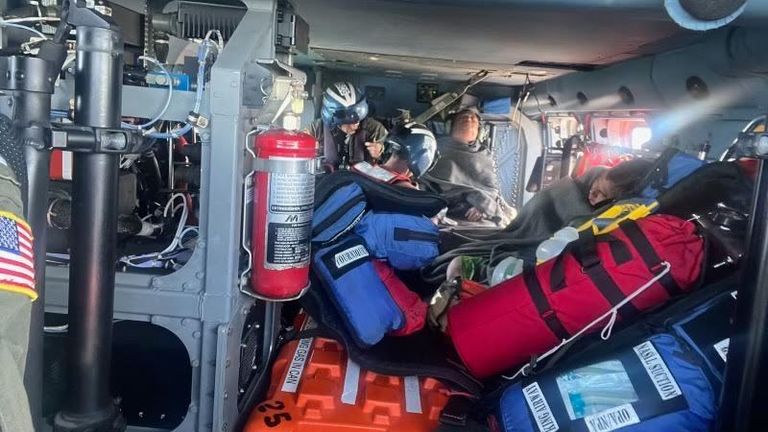 The Coast Guard said the two men were found 25 miles near Empire, a small community along the last narrow strip of the Mississippi Delta southeast of New Orleans.
Mr. Le was rescued first.
Andrew Stone, who was on the Coast Guard boat, said that even though the other two men were pulled from the water and raised into the helicopter, they were circled and harassed by four blacktip sharks about 4-6 feet (1.2-1.8 meters) long. The crew who rescued a tired pair.
"They were so tired that they didn't even panic," he said.
All three fishermen returned home Tuesday, the Coast Guard said.