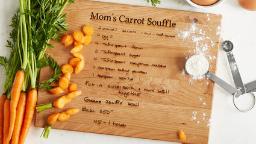 Allbirds' sustainable shoes, whether you choose a wool or eucalyptus version, are perfect for casual or workout, rain or sun. Its latest offerings, officially on sale today, are three new Mizzle performance shoes designed for all the vulgarity of the season.
These new shoes are all engineered to keep moisture out – keeping you warm, dry and ventilated as you travel for miles on wet streets and wet trails. Colorways are vibrant and cheerful; think bright teals, pinks, and more. Each is available in both men's and women's styles, and they're designed for trail running or city streets if you prefer.
Here's a breakdown of the new styles:
Perfect for wet runs, these ultra-traction running shoes are designed for city streets and outdoor tracks. The PuddleGuard technology incorporated into it is perfect for keeping your feet dry and comfortable in one step.
These booties are a bit taller than regular sneakers, and they're also a great option if you want to protect your ankles from the cold and puddles.
Made with a bio-based SwiftFoam midsole, this shoe is perfect for long runs in less-than-perfect conditions.
Perfect for slippery, deciduous trails and equipped with great grip and cushioning, SWT Mizzles are all you need for the toughest runs.
The bottom line is that these shoes are waterproof not because they are soaked in chemicals, but because the shoes are made of natural wool. Water repellants are also bad for the environment, so here's some extra eco-cred. All in all, it's a win-win for your feet, the environment, and your brand new PR.
Buy the new version today at Allbirds.com.