The first 4GB iPhone, launched in 2007, sold for more than £145,000 at auction in the US.
This device was first released on Apple CEO Steve Jobs It retailed for $499 (about £269 at the time), but production was discontinued after only two months after disappointing sales figures.
Consumers favored the 8GB model, which was launched at the same time and has extra storage capacity, but costs about $100 more.
Described by LCG Auctions as "one of the most important and ubiquitous inventions of our lifetime" by LCG Auctions, the "extremely rare" factory-sealed 4GB model is initially expected to raise around £75,000 for charity.
Its final sale price of $190,372.80 (£145,531.44) attracted 28 bids.
LCG Auctions said the "elusive model" is "considered the holy grail of iPhone collectors" because its "extreme scarcity is directly related to limited production."
The auction company's website also states: "Our lot is an extremely rare, factory-sealed, first-release 4GB model in excellent condition.
"Factory weatherstrips are nearly flawless in face and edges, with correct seam detailing and sealing.
"Brand new, never activated.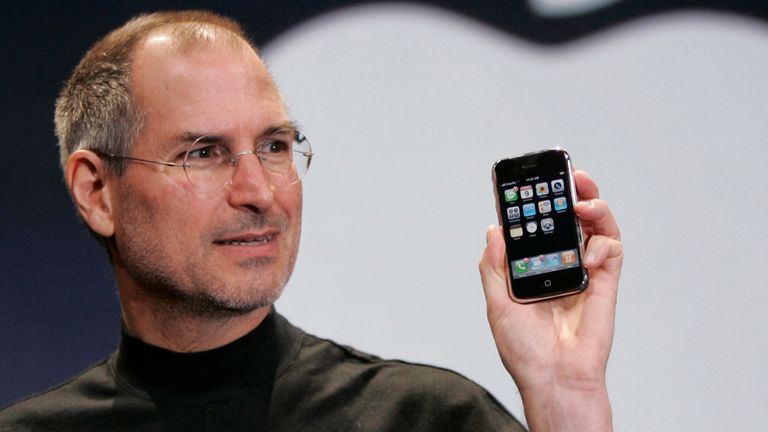 Find out more about Sky News:
Happy birthday to the first mobile phone
Factory-sealed original iPhone sells for nearly £35,000
"The provenance of this phone is original because the shipper was a member of Apple's original engineering team when the iPhone was first introduced.
"Collectors and investors would be hard-pressed to find a better example.
"Relevance and rarity form the winning formula of this sought-after collectible."